Welcome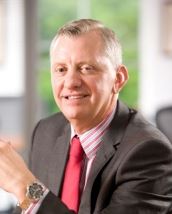 John Newcomb, Chief Executive BMF
Launched as a brand of the Builders Merchants Federation (BMF), the award winning, monthly Builders Merchant Building Index (BMBI) report is the only reliable measure of Repair, Maintenance & Improvement (RMI) building activity in the UK. Filling an important gap, it can be widely used in construction, and by economists, Government, national media commentators and influencers outside the industry.
This BMBI uses data from GfK's ground-breaking Builders Merchants Panel, which analyses sales-out data from over 80% of generalist builders' merchants' sales throughout Great Britain.
GfK's Builders Merchants Panel started collecting data in July 2014, and all trend data in the BMBI is indexed on the 12 month period July 2014 to June 2015. The monthly series tracks what is happening in the market month by month and includes an in-depth review every quarter. This trend series gives our industry access to far more accurate and comprehensive data than that available to other construction sectors.
The reports also include views from our panel of leading industry experts to help explain trends, issues and opportunities in their markets.
It's an opportunity for the industry and the BMF to build awareness and understanding of our markets and leading brands.